Name:
Fire Release: Great Fireball Technique
Rank:
C-rank
Element:
Fire Release
Range:
Short-range
Chakra Consumption:
Low-to-Some
Description:
A technique where chakra kneaded inside the body is converted into fire, and expelled from the mouth either as a massive orb of roaring flame or as a continuous flame-thrower. The scope of the attack is altered by controlling the volume of chakra that is mustered. The released flames will engulf their target, and leave a crater on the ground's surface. This technique apparently requires more than average chakra reserves and most genin should not be able to do this technique.
The Uchiha clan also uses this technique as a "coming of age" rite and as such was a common and one of the more favoured technique amongst them.
Ball form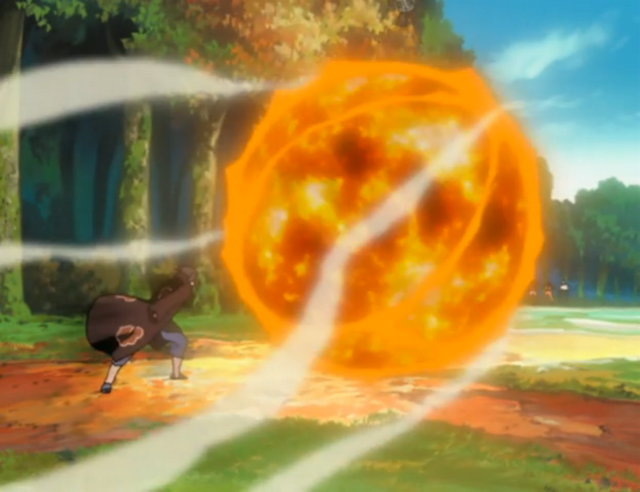 Stream form